Pastor Becky joined the team at First UMC in July 2018. She loves Mansfield and is excited to be part of the revitalization happening downtown. Before coming to Mansfield Becky pastored Crestline United Methodist Church. Becky is a graduate of the University of Michigan (we love her anyway). She served as an AmeriCorps Volunteer in Service to America in rural West Virginia before attending Wesley Theological Seminary in Washington, D.C. From 2008-2012 she was the youth & young adult pastor at Christ Crossman UMC in Falls Church, Virginia. Becky's greatest joys in ministry are building community and helping people grow in their spiritual lives. Her husband, Joe Clark, teaches music at Saint Peter's Elementary School & Montessori. Becky enjoys playing violin and singing, running, yoga, and spending time with her husband and their two sons.
Nancy Metzger
Administrative Assistant
Nancy was born in Texas and grew up in Ontario, Ohio. Before joining the team at First UMC in 2007 she worked at Shelby Insurance Company and Crestview Local Schools. Nancy enjoys working with the wonderful and caring people at First Church. Her husband, Carl, is a retired teacher who continues working as a painter. In her spare time she enjoys boating, camping, spending time with family and spoiling her grandchildren.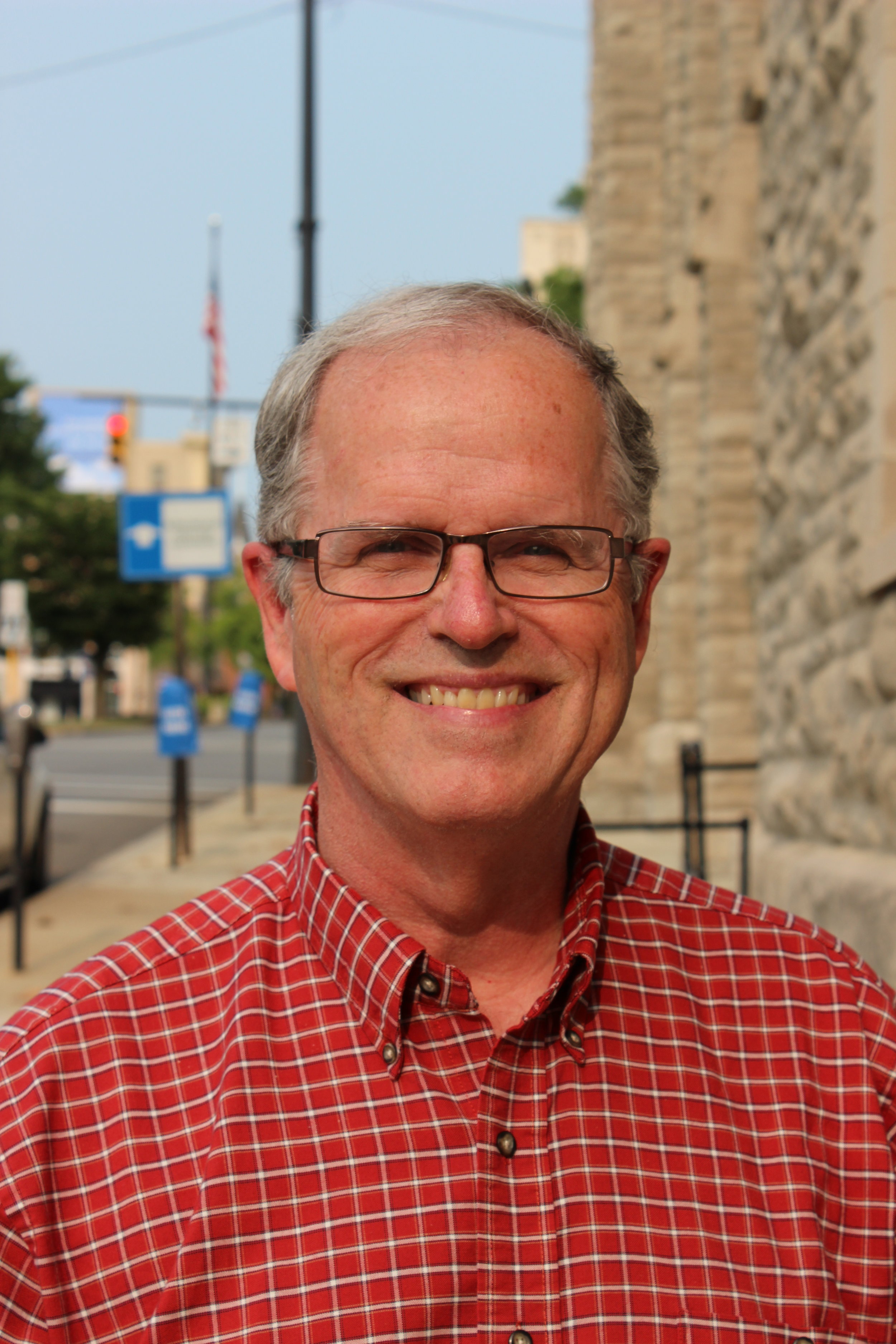 Paul Dawson
Music Director
Paul has been the organist at First United Methodist Church since 1980, when he also began his choral music teaching carer. After twenty nine years with the Lexington Local Schools he has retired as a public school teacher, but still leads the music department at First Church. Paul's wife, Christine, plays bells and sings in the choir. They have two sons and two grandchildren.
Judy Overocker
Children's Ministry Coordinator
Judy has served as the Children's Ministry Coordinator at First UMC for many years. She enjoys working with children and helping them to discover the joys of life with God. In the past Judy served as director of the youth and children's choirs - and she still leads our kids in song every Sunday. Judy holds a Ph.D. in Extension Education and Leadership from The Ohio State University and is the Extension Director & 4-H Extension Educator for Richland County. She loves spending time with her husband and grandchildren, hosting parties, square dancing, and OSU football.
Banner photo courtesy of East Ohio Communications